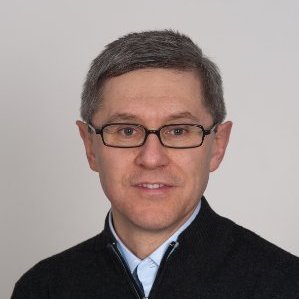 Stefano Palea
Founder & Chief Executive Officer
Stefano Palea is the CEO and founder of Humana Biosciences.
From January 2015 to September 2017, Stefano Palea was the owner of Palea Pharma & Biotech Consulting, Toulouse, France. Previously, he was Chief Scientific Officer and co-founder of UROsphere S.A.S. (2004-2014), following an award from the French Ministry of Research and Education and Sanofi-Aventis support. UROsphere is a preclinical CRO specialized in experimental models for Renal and Urological Pathologies. He was in charge for customers' study management and responsible of the Business Development. Moreover, he led the scientific team that generated new data for an old drug (litoxetine; now IXA-001) previously developed up to Phase II by Sanofi-Aventis (Drug Repurposing). He was also responsible for IXA-001 patent awarding in E.U., USA, Canada and Japan.
From 1996 to 2004, Dr. Palea was Head of a Research Group in the Internal Medicine dept., Sanofi-Synthélabo, Rueil-Malmaison, France. During this time, he discovered several lead candidates for the pharmacological treatment of Stress Urinary Incontinence, Overactive Bladder and Erectile Dysfunctions. From 1989 to 1996, Stefano Palea was Research scientist in Experimental Urology, Glaxo-Wellcome Research Laboratories, Verona, Italy, in collaboration with the Dept. of Urology of Padua University Hospital (Italy).
Stefano Palea is the author of 40 research papers published in peer-reviewed international Journals and co-author of 3 patents describing the use of small molecules for the treatment of urological pathologies.
Stefano Palea holds a PharmD in Pharmaceutical Chemistry and Technologies (University of Pavia, Italy). In 2001, he obtained the qualification of Animal Experimentation, level II, from the Ecole Nationale Vétérinaire d'Alfort, Maisons Alfort, France.