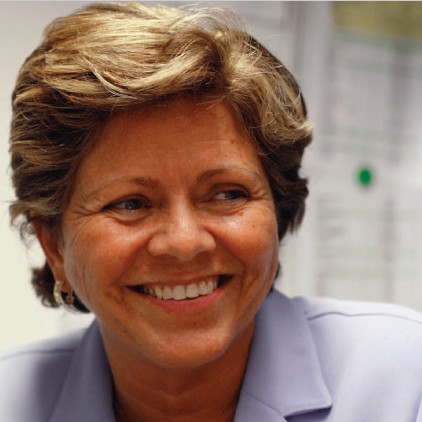 Yara Barreira
Scientific Advisor
Yara Barreira holds a PhD in veterinary pathology at INPT (Rio de Janeiro, Brazil) then specialized in the use of laboratory animals in biomedical research (ENVT, France and University of Newcastle, UK).
Since 2011, she is Director of the Joint Service Unit – US006 INSERM/ UPS / ENVT, known as CREFRE (Regional Center for Functional Exploration and Experimental Resources). In 2016 she obtained a degree of Facility Director – Good Laboratory Practice (ALP Quality Systems – Biot, France).
Since joining INSERM in 1998, as a Research Engineer, she has held various positions as Head of Animal Breeding at INSERM, Toulouse, and has created and coordinated the IBiSA research technology platform in Toulouse: "Transgenesis, Animal Breeding and Functional Exploration Platform (Anexplo)".
In recent years, in order to meet a growing demand from the scientific community for genetically modified model organisms, Yara Barreira has developed a strategic project for the creation of a new experimental and animal breeding platform and the new premises (animal house, embryo-cryopreservation and functional imaging) opened the doors in December 2015 at Toulouse Oncopole.
Yara Barreira is a member of the European Society of Laboratory Animal Veterinarians (ESLAV) and of the Association Française de Sciences et Techniques de l'Animal de Laboratoire (AFSTAL).